Get Paid to Walk: 17 Free Apps that Pay You for Walking
Is it really possible to make money walking? Well, yes, it is possible in this digital age.
‍
As more and more people realize the importance of living a healthy and sustainable lifestyle, the internet is also moving towards a nature-saving and reducing carbon footprint approach.
‍
To top it up, what will be better if you get paid to walk, burn calories, stay healthy, and support the environment?
‍
For this, plenty of free applications are launched every other day on the internet to let you earn big time by completing various health-related physical tasks, especially strolling and jogging to lead a healthy lifestyle.
‍
If you are planning to indulge your body to burn calories while rewarding your wallets with money, you should immediately consider signing up on these apps.
‍
In this article, I have curated a list of the top 17 trusted apps that lets you get paid to walk and complete various tasks. These apps not only incentivize you but also provide feedback on your health and connect you with other health enthusiasts.
‍
Let's start!
‍
Getting Paid to Walk: How Does it Work?
Here is how you can get paid to walk:
‍
Most of the walking payments apps are GPS based and track your physical activities in real-time.
A fitness application gives you money for walking and rewards you for completing tasks set by them. It can involve various factors like strolling certain kilometers, or completing any other frictional chore like biking, trekking, swimming, and dancing.
There are certain apps that let you bet and set your personalized health goals. On completing your set goals on time, the app rewards you in various forms, such as digital currency, in-app coins, and even fiat money.
Many fitness apps help in making money by walking, sharing health experiences and journeys on their app and various social media platforms.
There are plenty of apps that pay you hourly, weekly, or monthly to perform specific tasks like babysitting, pet touring, or shopping for their customers.
‍
17 Best Apps That Pay You to Walk
Here are the top apps that reward you for walking: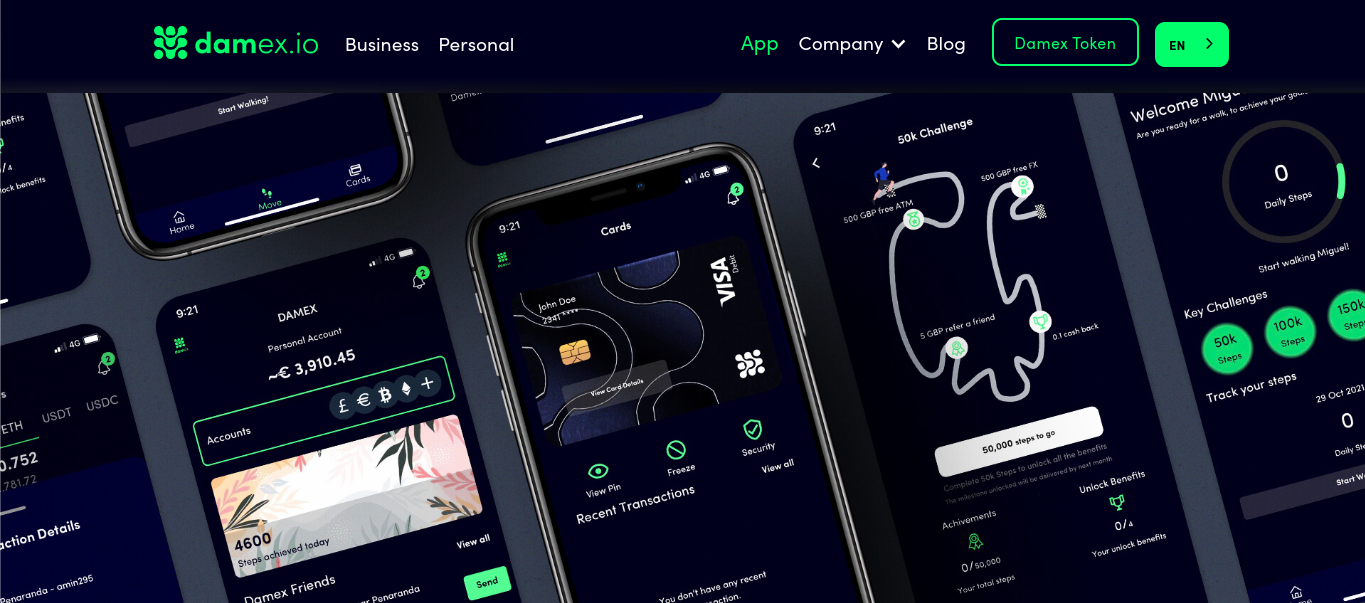 ‍
Founded in 2017, Damex is a budding crypto application promoting a healthy and sustainable lifestyle. The app offers incentives to the users in the form of utility tokens, the Damex token, which will be launched in April 2023.
‍
To give a push to the three industries at once, Damex is working continuously to support sustainability by urging people to amble more while educating them about the digital asset world.
‍
Beta features of this app include step gamification, Damex Visa card issuance, fiat and digital asset exchange, NFT gamification, and tree plantation.
‍
Future features of the app will include the issuance of non-custodial wallets, health insurance features, loan features, and NFT trading.
‍
The platform provides rewards in the form of utility tokens for completing step challenges. The more steps you take, the more Damex incentivizes you. Here are the challenges and incentives that Damex offers its users to support an environmental-friendly and healthier lifestyle.
‍
Steps
Standard Rewards
Premium Member Rewards
VIP Premium Rewards
60K
10% exchange fee discount+1% Damex cashback
40% exchange fee discount+0.5% Damex cashback
70% exchange fee discount+1% Damex cashback
80K
15% discount on exchange fee+0.35% Damex cashback
55% discount on exchange fee+0.75% Damex cashback
80% discount on exchange fee+1.5% Damex cashback
170K
20% discount on exchange fee+0.5% Damex cashback
70% discount on exchange fee+1% Damex cashback
90% discount on exchange fee+2% Damex cashback
300K
Only for premium members
85% discount on exchange fee+1.25% Damex cashback
100% discount on exchange fee+2.25% Damex cashback
525K
Only for premium members
100% discount on exchange fee+1.50% Damex cashback on card+Plant 1 tree
100% discount on exchange fee+3% Damex cashback on card+Plant 2 trees
‍
Damex aims to collaborate with top fitness brands like Nike to offer challenges related to calorie burning, adding steps to your day, and earning crypto cashback and rewards.
‍
Created by Way Better, Stepbet is one of the top fitness apps that pay you to walk and also allows you to fulfill your personalized health goals by placing your money as a bet.
‍
The app promotes an active lifestyle and the importance of ambling. You can set your fitness goals by betting your money into a pot. On finishing each task, you get back your betted money plus an additional profit.
‍
Stepbet is compatible with various tools, including Apple Watch, Apple Health, Google Fit, Fitbit, Samsung Health, and Garmin.
‍
To date, Stepbet has benefited approximately 1,315,291 players with 148,369,343 dollars who have taken around 198,951,360,456 footmarks.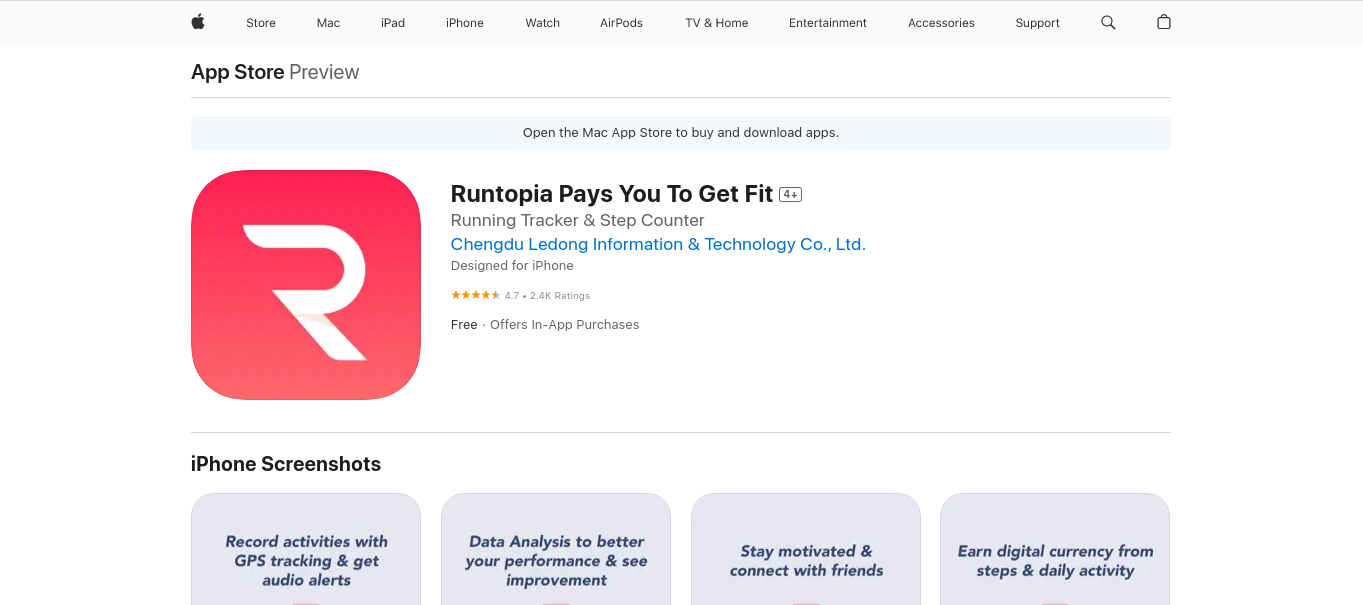 ‍
Runtopia is one of the leading GPS-based fitness apps that pay you to walk and also allows you to track and evaluate your sports activities based on various factors including the distance, speed, calories, and heart rate.
‍
It offers rewards and incentives payment through digital currency to perform various fitness tasks and daily activities.
‍
You can also connect with your friends, running community members, and running clubs using this application to stay motivated in your fitness regime.
‍
Additionally, this walking payments app analyzes user data to compare the progress of the user's performance and the real-time audio guides which give feedback and suggestions relating to your wellbeing.
‍
The profit earned on Runtopia can be used to purchase prizes, sports kits, services, and even experiences.
‍
Runtopia creates workout plans for its users that vary on various factors, including weight, height, and level of strolling.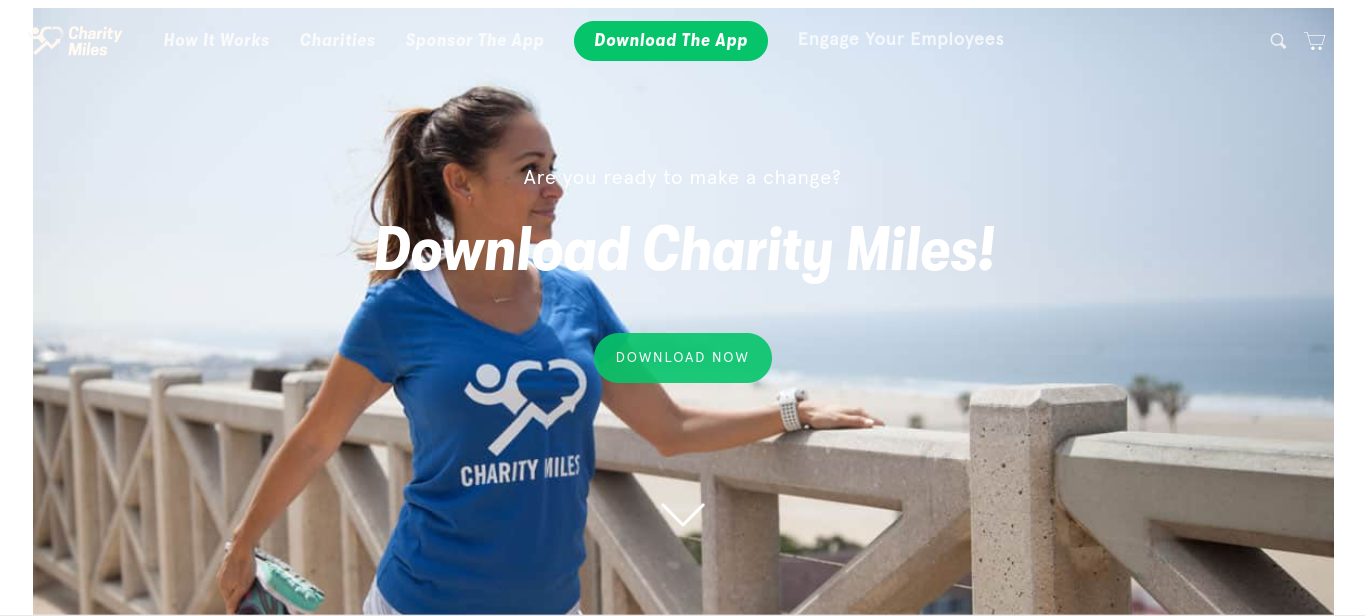 ‍
Charles Miles is one of the top fundraising fitness apps that pay you to walk. Apart from rewarding you for walking, it also donates money for various health causes related to children, animals, the environment, and veterans, each time a user takes a jog or long walk.
‍
You can choose from over 40 charities to support while running, jogging, dancing, and biking. Your healthy initiative can also be sponsored by top companies when you enroll in Charles Miles. The sponsored money is pooled into a good cause.
‍
It allows raising funds while strolling miles through various methods, including getting sponsored by brands, your friends, your employer, and Charity Miles brand partners.
‍
To date, Charles Miles' users have helped raise over $2,750,000 by walking 100,000,000 miles.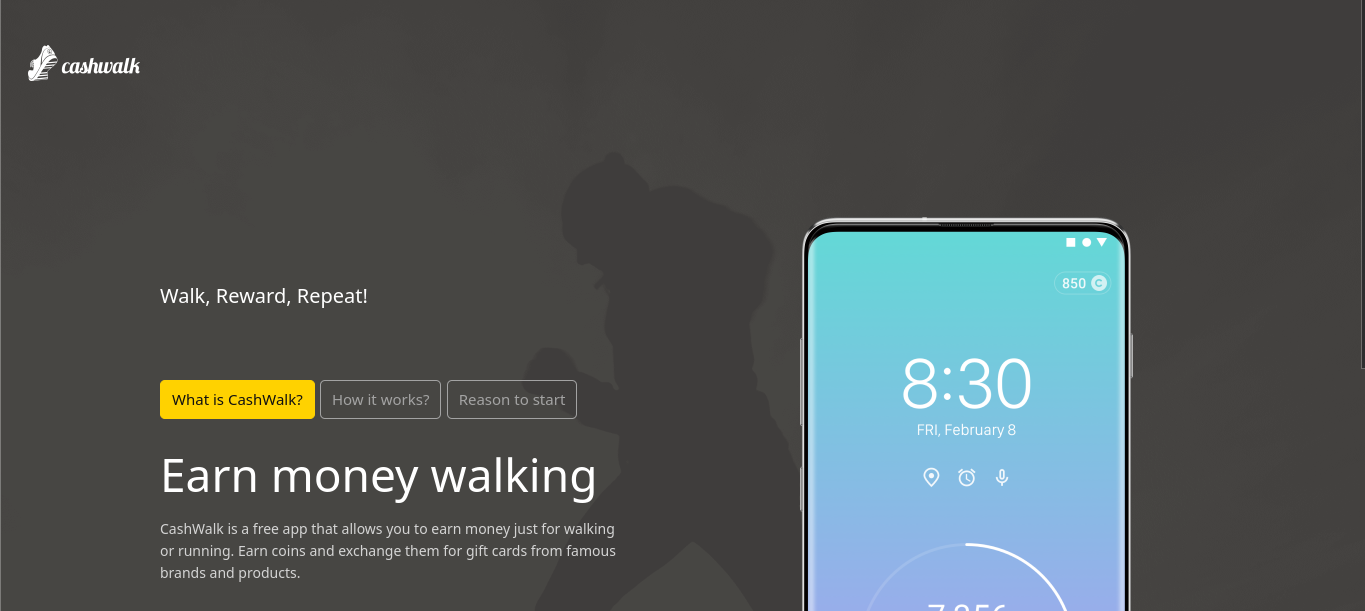 ‍
You can get paid to walk using CashWalk, which is an earning app available on both Android and iOS. It is among the top apps that pay you to walk and earn money in the form of in-app bucks called step coins by performing various fitness activities, including jogging and running.
‍
This app works on a pedometer function to track your activities. For every 100 steps you take, CashWalk rewards you. It also tracks the calories you burn and the time you spend on exercise.
‍
The rewards for walking earned on CashWalk are convertible and can be exchanged to buy gift cards and products on various platforms, including Amazon, Walmart, Sephora, eBay, and Uber.
‍
Besides rewarding you for strolling, CashWalk also allows you to earn money by completing surveys or trying your luck in the lottery.
‍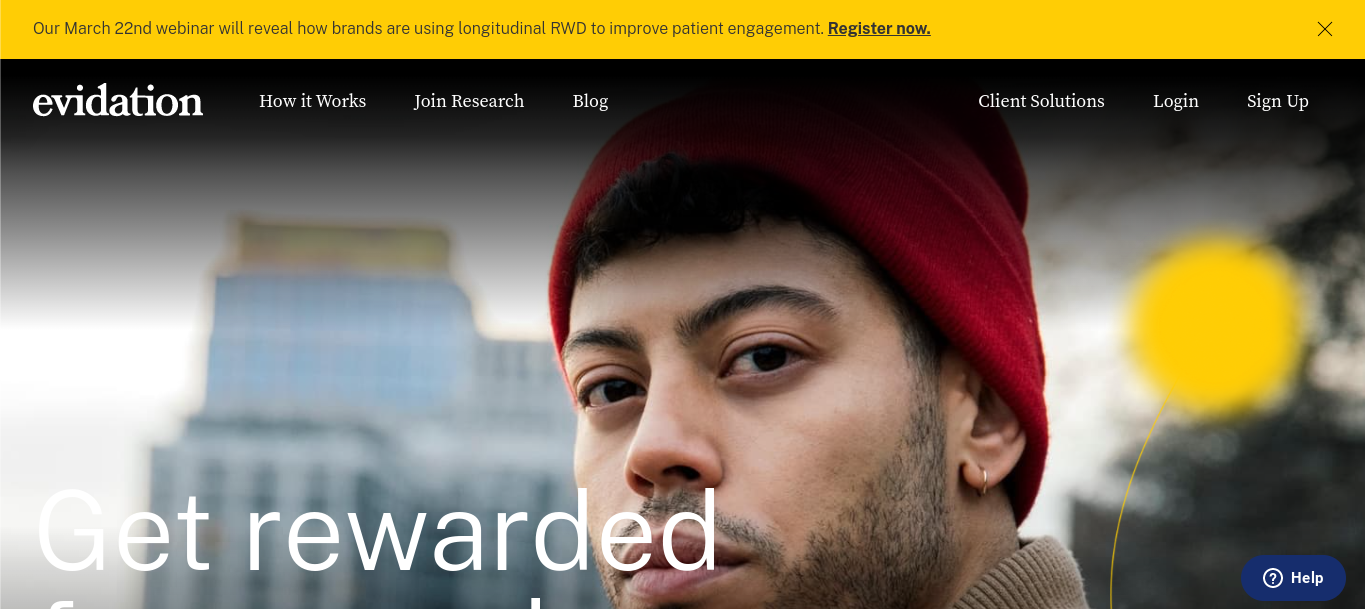 ‍
Launched in 2012, Evidation, formerly known as Achievement, is a health-tracking app that rewards you for walking, jogging, biking, swimming, surveys, and exercising through points.
‍
Every 10000 points you earn is converted to $10 and is paid directly through PayPal, direct deposit, or Giftrocket. The points can also be used for donations to various charities.
‍
The app also lets health enthusiasts learn more about health-related topics through surveys, tips, tricks, and articles. It also partners with leading biopharma companies plus various insurers, health systems, technology, academia, and government agencies.
‍
Evidation connects with over 20 apps, including Fitbit, Withings, Dexcom, Garmin, and Google Fit.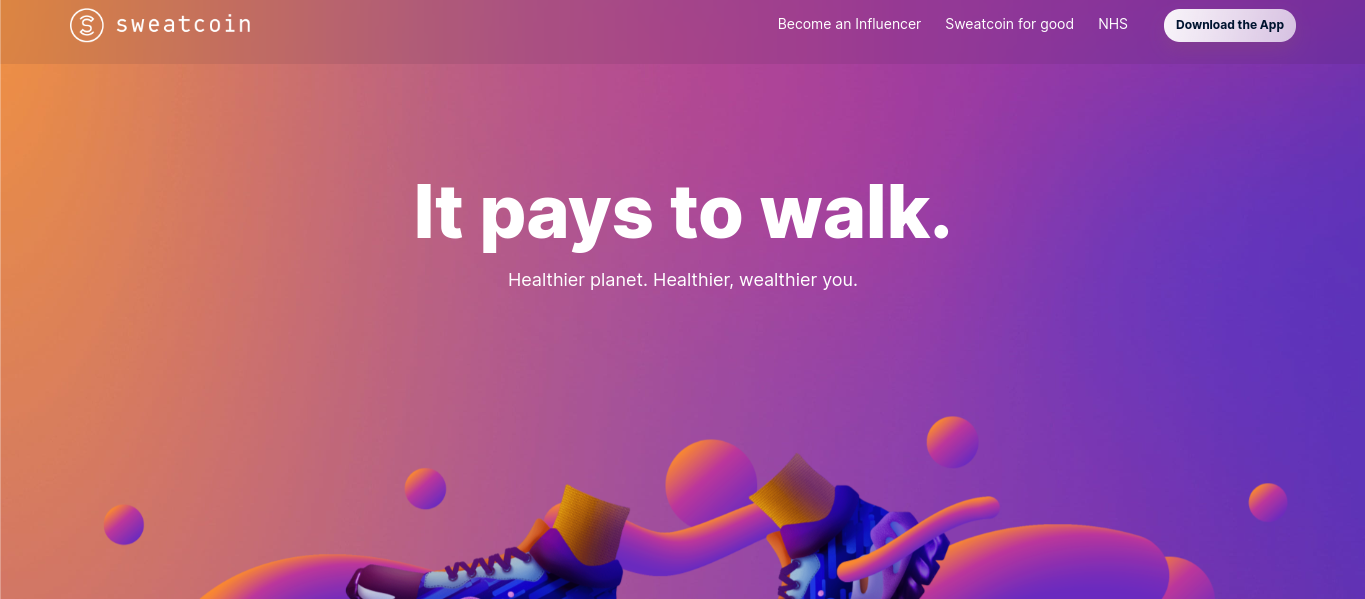 ‍
Sweatcoin is a free app available on Android and iOS that offers payments to walk in the form of digital currency. The money earned on this app can be used to purchase products or donate to charity.
‍
Sweatcoin is intelligently built to identify the speed limit of your footmark. It uses your phone's GPS and a built-in accelerometer to track your activities. For every 2000 steps you take, Sweatcoin converts it into cryptocurrency.
‍
The reward also includes gift cards and the coins earned can be redeemed on over 1000 platforms to buy goods and services, including iPhones, smartwatches, and yoga class subscriptions.
‍
Additionally, the rewards can be donated to various good causes including environmental, humanitarian, and animal preservation.
‍
You can also become an influencer on Sweatcoin as more and more people join the platform using your unique link. It lets you monetize your fan following and grow awareness about health by leveraging social media.
‍
Sweatcoin is available in more than 60 countries, with 120+ million registered users and approximately 1 billion anticipated to join.
‍
‍
HealthyWage is one the leading free apps that has various reward-earning weight loss challenges. You can set personal challenges on the app based on the steps you take or perform any physical activity and win cash when you complete them.
‍
The challenges can be categorized into various forms, including personalized challenges, workspace challenges, and team challenges. It also offers lucky draws where you can win up to $10000.
‍
HealthWage has changed over 350,000 lives from +1,000 corporate partners by paying over $20 million in prizes through motivating its users to lose approximately 2 million pounds.

‍
FitPotato is a free app available on Android and iOS that lets you earn money for walking. You can also earn rewards each time you give fitness challenges to yourself, friends, family, and other FitPotat users.
‍
You should be able to complete at least three challenges per week to earn cash for steps. It depends on what kind of challenge you want to give, and it can be anything from running to strollings pets.
‍
Users who complete three challenges successfully in a week become eligible to participate in the weekly prize. You can also win all the prize money by yourself if you are the only contender for the jackpot.
‍
Lifecoin is a free Android and iOS app that helps you earn money for walking and rewards you with life coins for each GPS-verified step you take.
‍
The app rewards other healthy habits, including running, sleeping better, and eating right.
‍
This app also provides health benefits and rewards for participation and engagement through referral programs. Every time a person downloads and registers the app using your invite link, you get five life coins.
‍
The earned coins can then be redeemed to buy various products, including iPhones, PayPal gift cards, AirPods, iWatch, and Amazon gift cards.
‍
‍
PK Rewards is an iOS-based app that tracks your workout and other physical activities to help you earn money for walking. The rewards for strolling can be used to buy products and services from various platforms, including Nike, Amazon, Airbnb, Walt Disney, Starbucks, and Lululemon.
‍
The app promotes and helps you achieve fitness goals by offering unlimited daily coins.
‍
The app is compatible with Apple watches and PK chest rate monitor for accurate efforts of your health activities.
‍
However, there is a limit to encash these coins, which can be increased when you upgrade to a Max account.
‍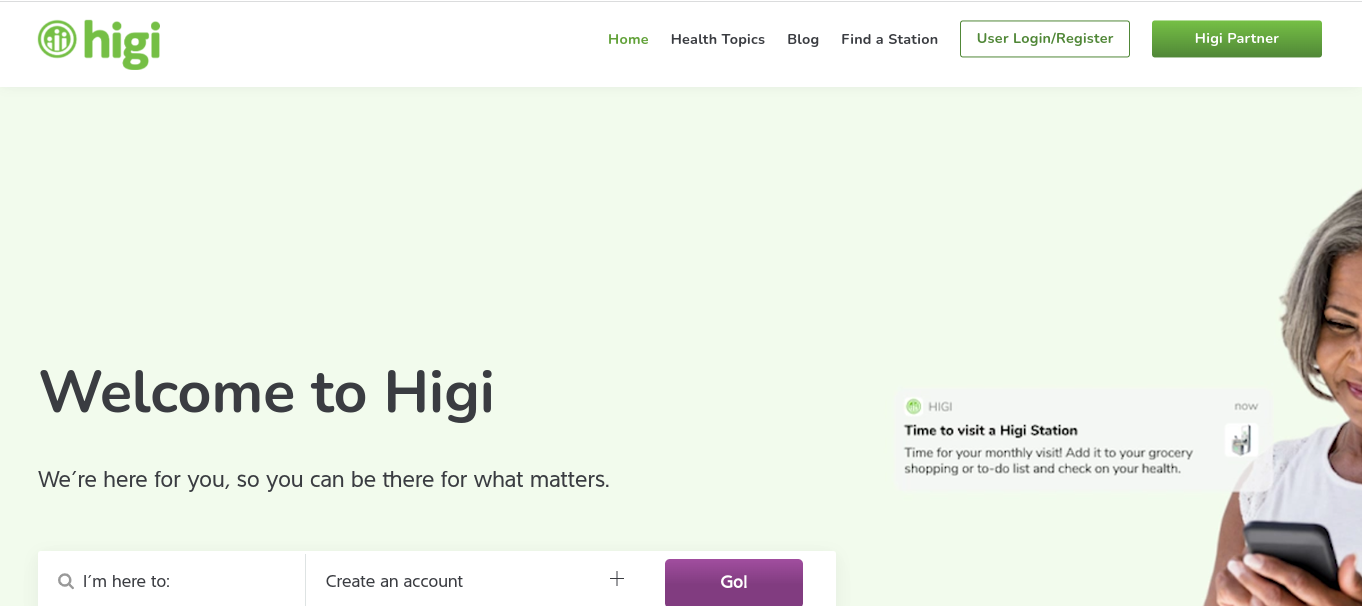 ‍
Higi is a fitness-promoting app that tracks your health by inputting your blood pressure, body fat, weight, and height at various Higi health stations.
‍
By signing up on this app, you can benefit from various in-app health products, services, and savings related to your health issues.
‍
Higi also has various educational programs where you can learn more about your health as you use the app more and more. It discusses various health topics, including brain, diabetes, heart, men's health, women's health, and senior citizens' health.
‍
Higi also offers a health guide to help you manage your blood pressure levels. As you complete two check-ins each month, you become eligible to enter into sweepstakes that get you to win over 5 $50 gift cards.
‍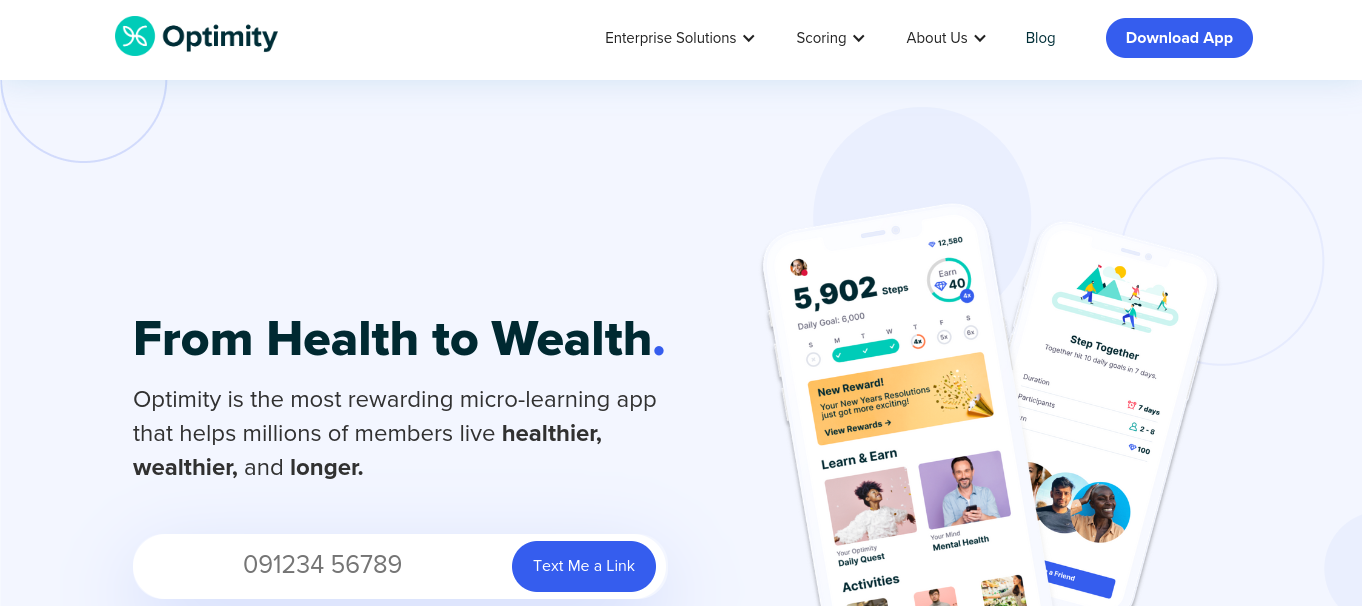 ‍
Optimity is one the leading fitness apps that work on the concept of living healthier, wealthier, and longer lives. Available on both iOS and Android, Optimity offers to boost your wellness knowledge with healthy know-how, quizzes, and tips.
‍
It also offers fun challenges which can be completed with friends and family promoting and increasing the health community. The more you engage on this app, the more you get rewarded.
‍
The rewards earned can be used to buy products and services on various leading platforms
including Amazon, Sephora, Hello Fresh, Starbucks, and Samsung.
‍
Besides tracking and evaluating your physical activity, Optimity offers insights into various other issues, including mental health, nutrition, social connectedness, and financial wellness.
14- EarthMiles
EarthMiles is a UK-based fitness app designed to monitor and evaluate your physical activities. It suggests the best measures to promote a healthy lifestyle and create awareness about its benefits.
‍
The app incentivizes its users who are not athletes but want to make healthier choices by running miles, cycling in paceline, and counting footmarks.
‍
The incentives and rewards for jogging are distributed as earth miles coins, which can be redeemed for discounts, health supplements, and classes on major retail chains.
‍
It also has a particular segment for employers who want their employees to be engaged in well-being programs and further reward them financially.
‍
Available on iOS and Android, Earthmiles also actively brings the health community close through various games and quizzes.
‍
The app can be linked to various devices and apps, including Fitbit, Apple Health, S Health, and Strava.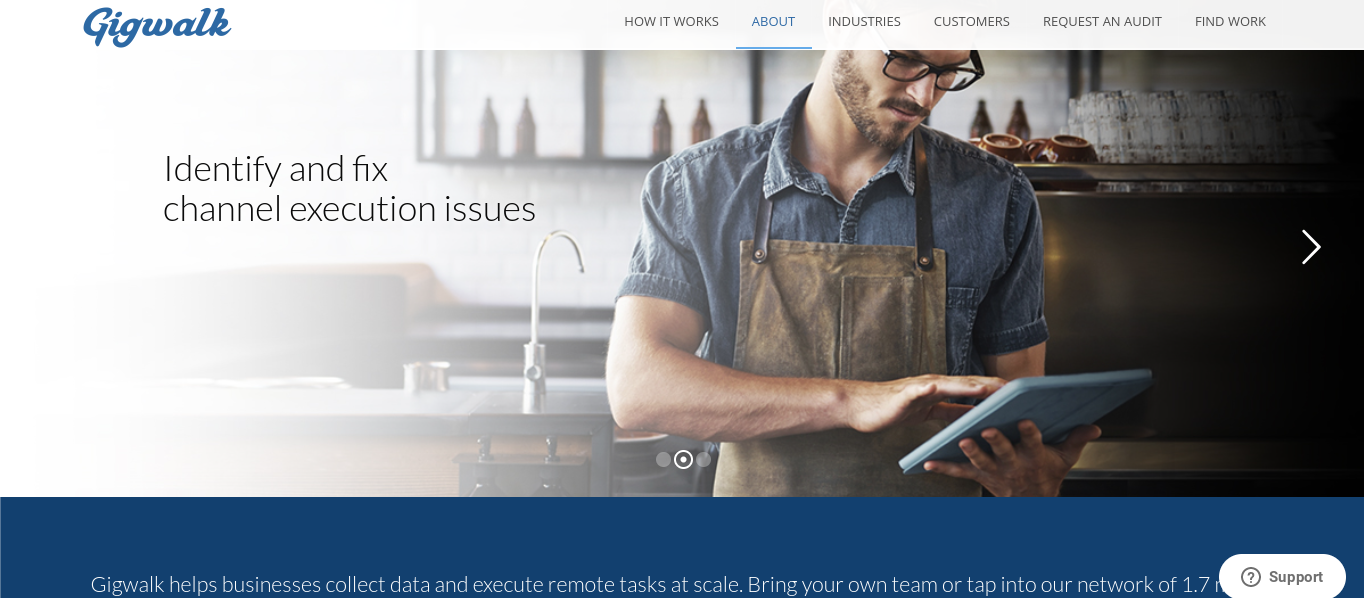 ‍
Gigwalk is a data collection app that allows businesses and retailers to post small gigs based on location. Every time the users perform the task, they earn money as a reward.
‍
You can earn anywhere between $3-$100 via PayPal, depending on the time you want to invest in the tasks.
‍
The app has helped top companies, including Pfizer, Deloitte, Wrigley, Fritolay, and Unilever, to collect business data and scale small tasks with the help of millions of Gigwalkers.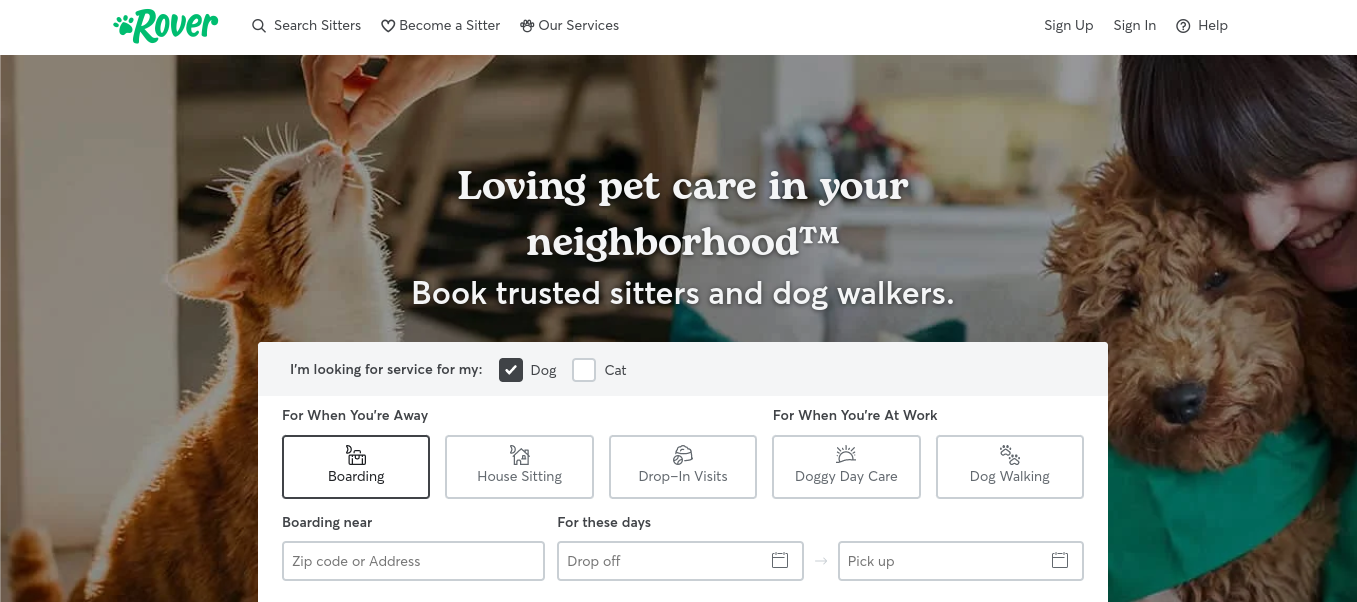 ‍
Getting paid to walk is easy. Founded in 2011, Rover is an app that lets you walk for money through babysitting dogs and cats while providing you the flexibility to set your own time and prices. You can also set the pets' size, age, and breed.
‍
Once your profile as a pet sitter is verified, Rover allows you to connect with many pet owners.
‍
Trusted worldwide by over nine countries, the app allows you to provide a variety of pet services, including boarding, house sitting, dog strolling, doggy daycare, drop-in visits, and dog training.
‍
With its in-house tool, The Rover Guarantee, there is a vet care reimbursement of up to $25000 with 24/7 vet assistance.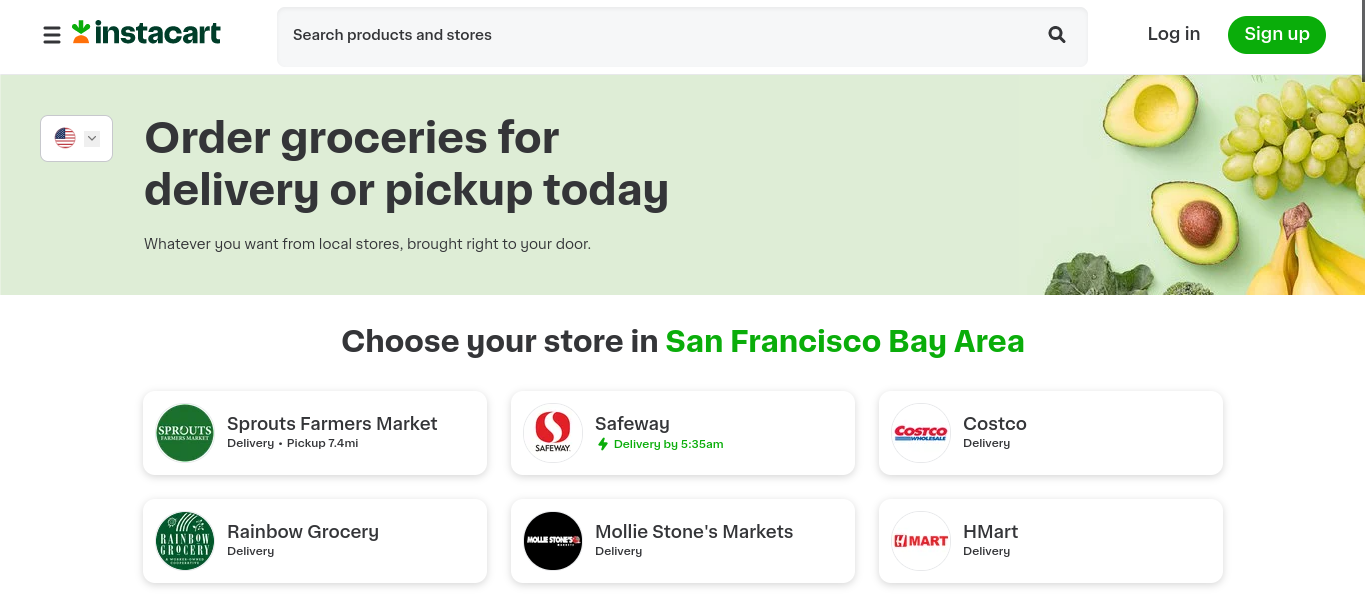 ‍
Instacart is an app that pays you to become a grocery shopper for customers who want their items delivered to their doorsteps. It connects you with nearby customers to pick up and deliver groceries to their doorstep.
‍
Throughout your shopping journey, you can take customer updates and get answers to your queries via Instacart's real-time update system.
You get paid as salaries for the distance you travel, your delivery size, and the number of weekly orders. It provides you the advantage of shopping on your hour.
‍
Instacart also allows you to earn with its referral program. You instantly receive a cash bonus when your unique code is used to sign up on the app.
‍
The app is available on iOS and Android. It is applicable in more than 60 San Francisco Bay Area stores, including Sprouts Farmers Market, Costco, HMart, Rainbow Grocery, BevMo, Best Buy, and Walgreens.
‍
Conclusion
Apps that pay to walk are real. Have you ever thought about making money going for a walk? You should consider doing it as a source of side income besides your regular salary. It will help you incentivize you in terms of money and also takes care of your well-being.
‍
Reading this listicle, it becomes clear how easily you can make money walking, jogging, shopping, or running can provide you with multiple rewards while benefiting your health.
‍
Besides earning money for steps, an added advantage of these apps is that you can set your own personalized goals or perform the tasks these apps assign at your schedule and convenience.
‍
Downloading these free apps won't take much of your time or effort. Instead, motivate you through rewards, coins, and cash to keep your fitness intact.
‍
1- Can you really get paid to walk?
Yes, it is possible to make money walking. Fitness and health-related apps that promote a healthy lifestyle, sustainable environment, social gigs, and community management do reward users who actively participate in physical activities like strolling, running, swimming, shopping, and jogging.
2- What are the benefits of downloading a walking app?
Here are the top reasons to download an app that promotes ambling: These apps incentivize you in the form of in-app coins, cash, rewards, and gift cards. A GPS or pedometer-based app helps you keep track of your well-being by evaluating the distance you traveled, the speed you were strolling at, how many you took, and how many calories you burnt. Many of these apps set predefined or personalized fitness goals, including losing weight, burning calories per day, or tracking your fitness progress. Certain fitness apps provide insights and suggestions to help you improve your well-being. Most fitness apps allow you to connect with other fitness community members. Some of these apps are running for a good cause, such as promoting sustainability and the environment or supporting charities. By downloading these apps, you become a part of various good causes.
3- How do walking apps track users' activity?
Walk for money fitness apps track a user's activity through several methods. For example, some apps are GPS-based and track the location and distance traveled by the users through the built-in location system of smartphones. Many of these applications use pedometers to count the users' footmarks without tracking the smartphone's GPS activity. A lot of these apps connect with various tracking devices and apps like Fitbit, Google Fit, and smartwatches to keep track of the user's health data.